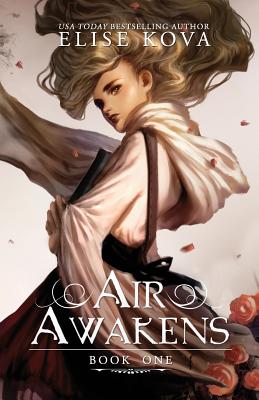 Air Awakens
Publication Date:
August 27th, 2015
Publisher:
Silver Wing Press
Usually Ships in 3 to 5 Days
Description
A library girl with a secret. A dark and fiery prince. When he awakens her magic, there's no going back.
The Solaris Empire is one conquest away from uniting the continent, and the rare elemental magic sleeping in seventeen-year-old library apprentice Vhalla Yarl could shift the tides of war.
Vhalla has always been taught to fear the Tower of Sorcerers, a mysterious magic society, and has been happy in her quiet world of books. But after she unknowingly saves the life of one of the most powerful sorcerers of them all--the Crown Prince Aldrik--she finds herself enticed into his world. Now she must decide her future: Embrace her sorcery and leave the life she's known, or eradicate her magic and remain as she's always been. And with powerful forces lurking in the shadows, Vhalla's indecision could cost her more than she ever imagined.
Get ready for an epic fantasy, filled with romance and adventure, in Air Awakens, the first book in a completed five book series. Are you ready? Scroll up and click buy now to see why readers love the Air Awakens series