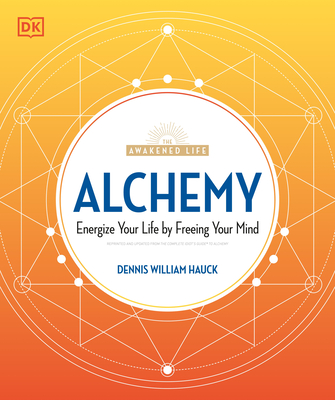 Alchemy: Energize Your Life by Freeing Your Mind (The Awakened Life)
Publication Date:
September 14th, 2021
Usually Ships in 3 to 5 Days
Description
The magic and mystery of the ancient craft revealed for a new, modern age
It's completely understandable if you're in the dark about alchemy. It has been practiced around the world and linked to various religious rites, scientific experiments, and of course, magic—a series of beliefs and disciplines that defy categorization and definition.
The Awakened Life: Alchemy demystifies this ancient art with an easy-to-understand overview of its history, philosophies, and practices.This new edition, published over a decade after the original, offers even more essential information and tools. In it, you'll find:
The basic principles of alchemy--including the Three Essentials that are present in all things
The alchemist's code--ciphers, signs, symbols, and sacred geometry
A list of tonics, elixirs, and other alchemical medicines
An explanation on the three stages of alchemical transformation
A look at the relationship between alchemy and science
A focus on how to trigger personal transformation using the psychological and spiritual techniques of alchemy
It's time to apply these powerful principles to your life to gain increased energy, awareness, and understanding!